RESPONSIBLE AND SUSTAINABLE FOOD PRODUCTION
Sustainable dairy is defined as a dairy industry that emits less greenhouse gas emissions by introducing technologies, equipment and best practices in production and processing to safeguard nutrition security and sustain a billion livelihoods for tomorrow, while helping secure a future for us all.
Dairy farmers are stewards of the land and soil – one of the most valued assets of a farm. Sustainability and protecting natural resources allow farmers to not only grow their businesses, but also ensure the land's preservation for future generations. The dairy sector is continually finding new ways to improve sustainability: increase energy efficiencies, reduce greenhouse gas emissions, reduce water, save energy, and lower operating costs for dairy farms.
SDGs – PROMOTING RESPONSIBLE AND SUSTAINABLE FOOD PRODUCTION
In September 2015, world leaders adopted Agenda 2030 and committed to 17 Sustainable Development Goals (SDGs) to eradicate poverty, fuel inclusive growth, and protect the environment. SDGs present a historic opportunity for the dairy sector to engage more deeply as a strong and positive influence on society. They provide a global stage to encourage the appropriate intake of nutrient-rich dairy foods and to present evidence-based research on how dairy products help specific populations such as children, young women, and the elderly, while also allowing the dairy sector to highlight its improvements in sustainability, efforts in minimizing environmental degradation and endeavors in the reduction of greenhouse gas emissions.
The dairy sector has the tremendous ability to bring the SDGs to life. Its engagement around the SDGs is a pathway to fostering partnerships, sustaining the benefits of agriculture, and strengthening the contribution of the sector to sustainable food security and nutrition.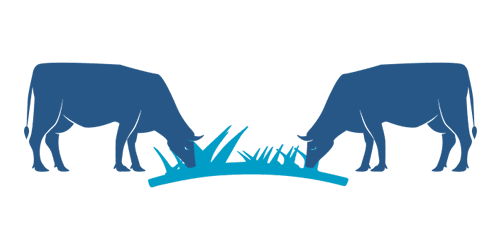 RESOURCE EFFICIENT NUTRITION
The global dairy herd converts 2.5 billion tons of dry matter feed annually into higher quality proteins
CARING FOR LAND AND ANIMALS
Dairy farmers take care of 363 million dairy cattle and 20% of the world's agricultural land
DELIVERING NUTRIENT-RICH FOODS
The average global dairy herd size is around two cows that give an average milk yield of 11 liters per farm per day
A SOURCE OF RENEWABLE ENERGY
One pound of cow manure can produce one cubic foot of biogas – enough to cook one day's worth of meals for 4 – 6 people