RESPONSIBLE AND SUSTAINABLE FOOD PRODUCTION
Dairy is invested in sustainability, efficient food production and the reduction of environmental impacts.
Dairy farmers are stewards of the land and soil – one of the most valued assets of a farm.
Sustainability and protecting natural resources allows farmers to not only grow their businesses but also ensures the land's preservation for future generations.
The dairy sector is continually finding new ways to improve sustainability: increase energy efficiencies, reduce greenhouse gas emissions, reduce water, save energy, and lower operating costs for dairy farms. By using human food waste and animal manure as an effective fertilizer, along with establishing feed efficiencies, farmers are ensuring an improvement in yield and decreasing their environmental footprint.
Dairy farmers use manure not only for fertilizing, but also to generate biogas for clean energy. This is especially beneficial in rural areas, where there is no access to other energy sources. It also has a positive impact in areas where deforestation and pollutions from cooking and heating are ruining the environment.
The dairy sector invests in programs that provide knowledge and skills. Sustainable technology is introduced to farmers and many of these improvements also create employment opportunities for youth and women.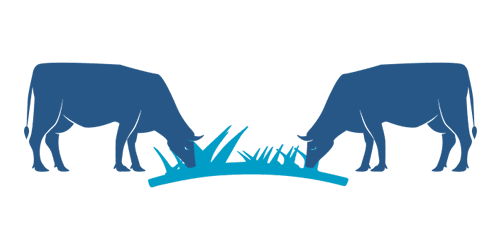 RESOURCE EFFICIENT NUTRITION
The global dairy herd converts 2.5 billion tons of dry matter feed annually into higher quality proteins
CARING FOR LAND AND ANIMALS
Dairy farmers take care of 363 million dairy cattle and 20% of the world's agricultural land
DELIVERING NUTRIENT-RICH FOODS
The average global dairy herd size is around two cows that give an average milk yield of 11 liters per farm per day
A SOURCE OF RENEWABLE ENERGY
One pound of cow manure can produce one cubic foot of biogas – enough to cook one day's worth of meals for 4 – 6 people